Pryme hires new plant and rollout managers to help fuel growth
23/09/2021
With a successful IPO and stock exchange listing, growing interest from value chain partners, the strategic partnership with Shell and a first plant underway, 2021 may well be the most exciting year in the history of Pryme Cleantech. What's more, the Pryme team continues its growth, adding experts who bring in new skills to steer the business forward. Meet our new colleagues, plant manager Sander Schiereck and rollout manager Joeri Dieltjens.
After welcoming a new CFO and executive director in early 2021, we at Pryme turned our eyes towards finding experts to help build director Wim Van den Broeck prepare our first industrial-scale plant in Rotterdam. This summer, plant manager Sander Schiereck, and rollout manager Joeri Dieltjens came on board. They decided to trade their positions in major chemical firms to plan and oversee the construction, outfitting, and launch of Plant 1 and roll out our chemical recycling technology across Europe.
Combining engineering with business development
Joeri Dieltjens has worldwide experience leading chemical plants, and he brings his know-how in technology and project management as well as in business development. His experience with modular production plants will be particularly invaluable as we want to map out a quick expansion of our plants once the first Rotterdam plant is operational.
"I was familiar with the concept of chemical recycling, yet I was amazed about the scale-up potential of the Pryme technology," says Joeri. "While I truly enjoyed my role at BASF, I couldn't resist the invitation to jump into this ambitious, highly promising project. In the past, I've always combined engineering with more business-like roles. That's exactly where I will be able to contribute to Pryme, although with more varied responsibilities than in my previous roles. Here at Pryme, I'll be involved in every step: from finding the location, getting approvals and permits, and looking for partners to work with on the design and practicalities of the new plants."
From left to right: Sander, Michiel Kool (Non-executive Director) & Joeri

A brand new Plant Manager
In the coming months, Joeri will work closely together with Sander Schiereck – and more new colleagues to come! – to keep the development of Plant 1 on track. Having over 20 years of experience, Sander combines a strong technical background with operational, analytical, and motivational skills. He was nominated for the 2019 Plant Manager of the Year award by the Petrochem platform.
"Pryme was, I must admit, new to me, yet the technology and approach are impressive," says Sander. "I'm delighted to put all my experience to work to ensure smooth construction, licensing, and start-up of Plant 1. My role is really diverse now, ranging from following up construction works, preparing and monitoring budgets, and installing safety procedures to hiring the first operators. We'll need a team of around 20 people to run the 24/7 plant in Rotterdam. I hope to find some experienced operators who'll be able to lead their teams and then go on to use their experience in new plants."

Contributing to a sustainable future
It wasn't just the promising technology and career opportunities that are inherent to an ambitious start-up that motivated Joeri and Sander to come onboard. The "sustainable purpose" and open company culture at Pryme were just as important.
"The idea of contributing to the circular economy and a sustainable future was one of the reasons that convinced me to join Pryme," says Joeri. Sander agrees: "The plastics problem is huge and chemical recycling contributes to a meaningful solution. For me, that was a compelling reason to team up with Pryme – as was the open and results-driven business culture and the motivation and enthusiasm of everyone on the team. We're all committed to go the extra mile to make this a success."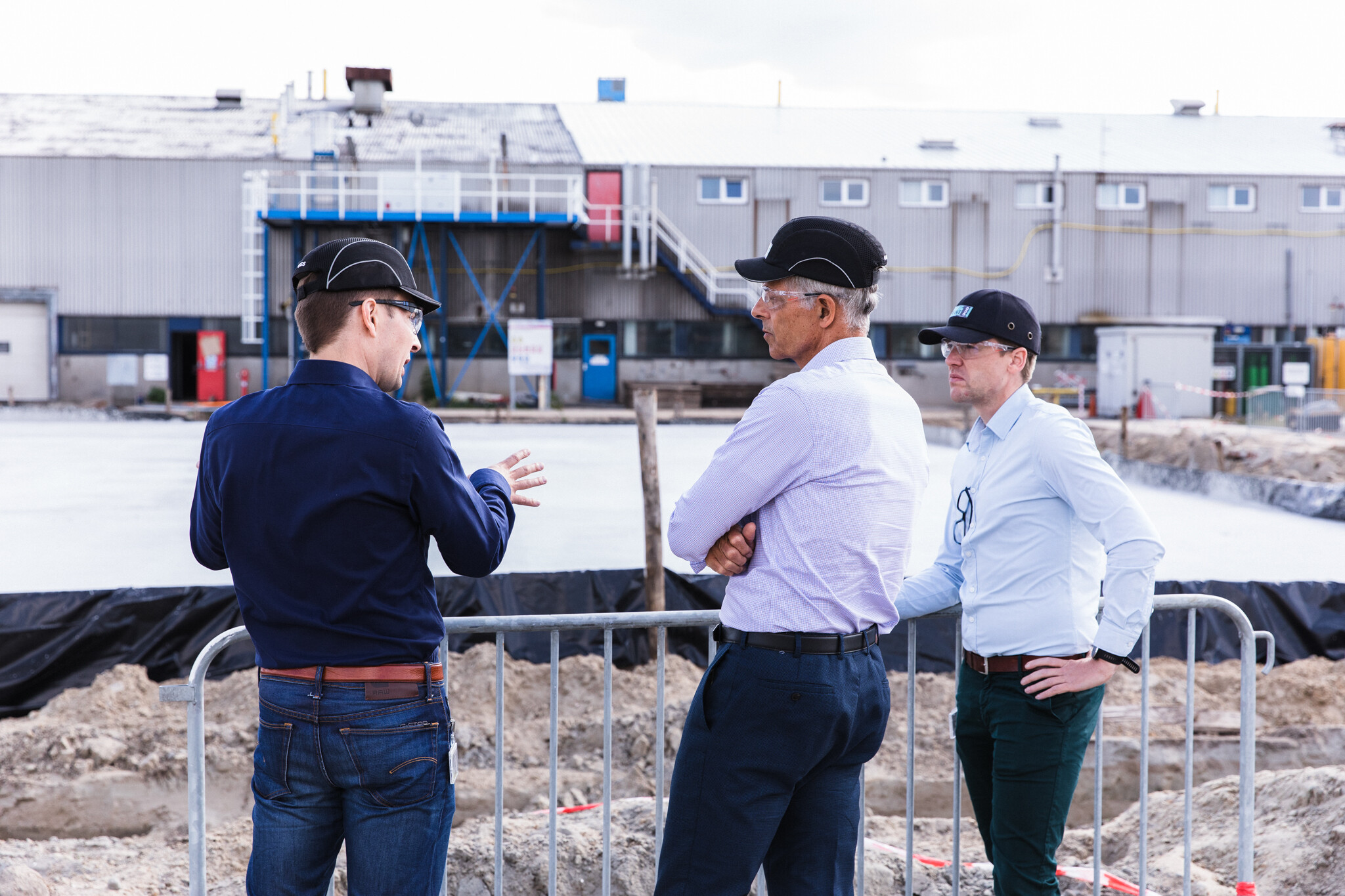 Construction and roll-out on track
"We are delighted to welcome Joeri and Sander to our team. They have the skills we need to prepare Plant 1, bring it online, and then accelerate the roll-out of our chemical recycling technology throughout Europe – and later even the US and Asia," says CTO Rik Van Meirhaeghe. "The construction works of Plant 1 are perfectly on track and we're taking our first steps towards the roll-out. Our plan to have five more plastic waste conversion plants operational by 2025 is pretty challenging. Hiring Joeri and Sander was a great first step to get there, yet we hope to soon welcome more people, including a Head of R&D, to help Joeri and Sander fuel our growth."
About Sander and Joeri
Sander Schiereck boasts over 20 years of experience in engineering services, including more than 10 years in running and maintaining extruder equipment for plastic compounding. As a plant manager in a 24/7 petrochemical operations environment, he has been responsible for operational aspects as diverse as EHS, cost, quality, investment projects, maintenance, and employee satisfaction.
Joeri Dieltjens has been working as a process engineer, project manager and technology manager and project operations manager for large petrochemical companies for more than 12 years. Prior to joining Pryme, he oversaw the engineering, modular construction and start-up of plants in an international context. Joeri brings management experience in both plant construction and site engineering as well as strategic improvements.